This case study focuses on a contract manufacturer's pursuit of evaluating new cleaning equipment and aligning with eco-friendly practices. The CM sought to upgrade their cleaning equipment and chemistry to optimize their operations and meet internal ISO 14001 goals. The CM was using water-soluble paste and had previously recognized the limitations of using DI-water so understood that a water-based cleaning agent was required for reliability. ZESTRON, a comprehensive provider of cleaning solutions, offered a one-stop shop to evaluate different equipment and chemistries in their Manassas, VA technical center.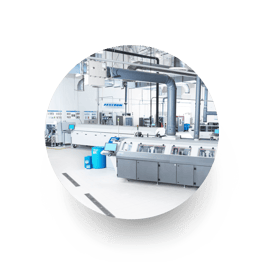 The CM chose to send boards to ZESTRON, where a dedicated Applications Engineer facilitated trials utilizing two batch machines and an inline system. Among the cleaning agents evaluated were Hydron® WS 400 and Vigon® NX 728, both known for their environmental advantages over the customer's current agent. Hydron WS 400 offered low VOC properties, while Vigon® NX 728 boasted a pH-neutral composition.
Following the completion of the trials, ZESTRON provided the customer with a comprehensive technical report free of charge. The report included detailed results of visual inspections and ion chromatography analysis, allowing for a thorough evaluation of the cleaning effectiveness of each equipment tested and chemistry combination.
Armed with the technical report and trial outcomes, the CM received the boards back from ZESTRON and proceeded with functional testing, then incorporating further inspections into their workflow. Based on the specific needs and throughput requirements, an equipment and chemistry combination were selected by the customer.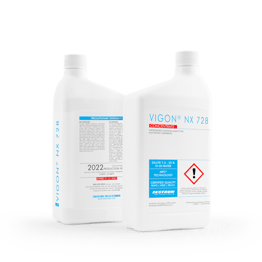 Through collaboration with ZESTRON, the CM successfully evaluated different cleaning equipment and chemistry options to improve process efficiency and promote eco-friendly practices. The trials and subsequent analysis provided valuable insights into the suitability of each equipment and chemistry combination. By selecting the optimal solution based on their requirements, the contract manufacturer was able to enhance their cleaning process, align with ISO 14001 goals, and further improve their overall operations.
To view the equipment available for testing in the ZESTRON Manassas, VA facility you can take a virtual tour of the ZESTRON Technical Center, then click here to schedule your trials at ZESTRON and take your process to the next level.